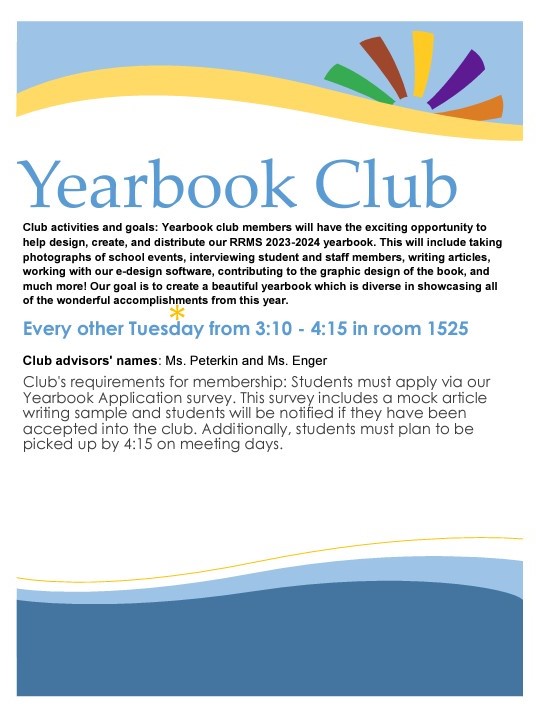 Yearbook Club
Club activities and goals: Yearbook club members will have the exciting opportunity to help design, create, and distribute our RRMS 2023-2024 yearbook. This will include taking photographs of school events, interviewing student and staff members, writing articles, working with our e-design software, contributing to the graphic design of the book, and much more! Our goal is to create a beautiful yearbook which is diverse in showcasing all of the wonderful accomplishments from this year.
Every other Tuesday from 3:10 - 4:15 in room 1525
Club's requirements for membership: Students must apply via our Yearbook Application survey. This survey includes a mock article writing sample and students will be notified if they have been accepted into the club. Additionally, students must plan to be picked up by 4:15 on meeting days.