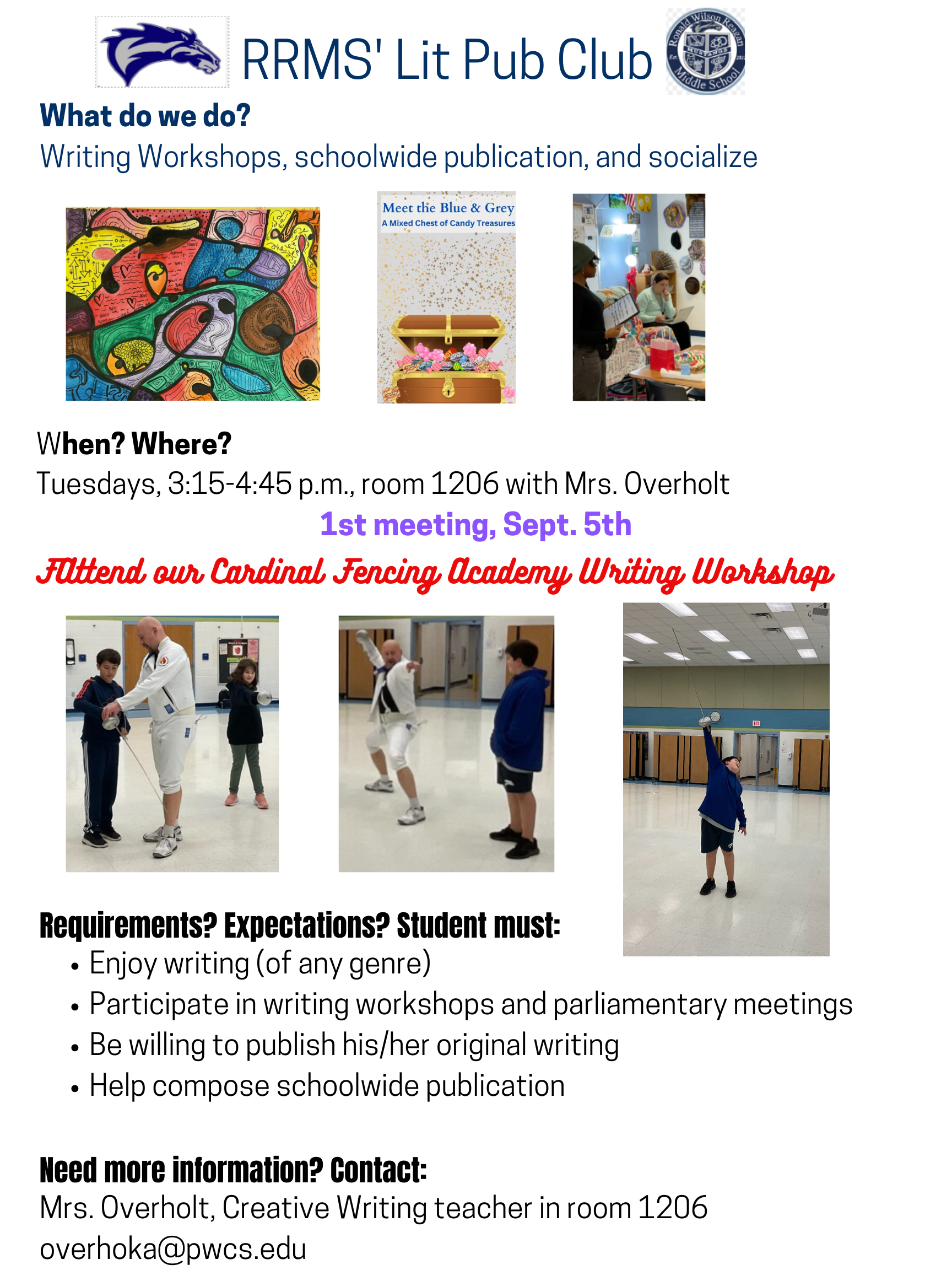 RRMS Lit Pub Club
What do we do?
Writing workshops, schoolwide publication, and socialize
When? Where?
Tuesdays 3:15 - 4:45 in room 1206 with Mrs. Overholt - Our first meeting is September 5th!
Requirements? Expectations?  Students must:
Enjoy writing of any genre
Participate in writing workshops and parliamentary meetings
Be willing to publish his/her original writing
Help compose the schoolwide publication
Need more information?
Contact Mrs. Overholt, Creative Writing Teacher, in room 1206 or at overhoka@pwcs.edu