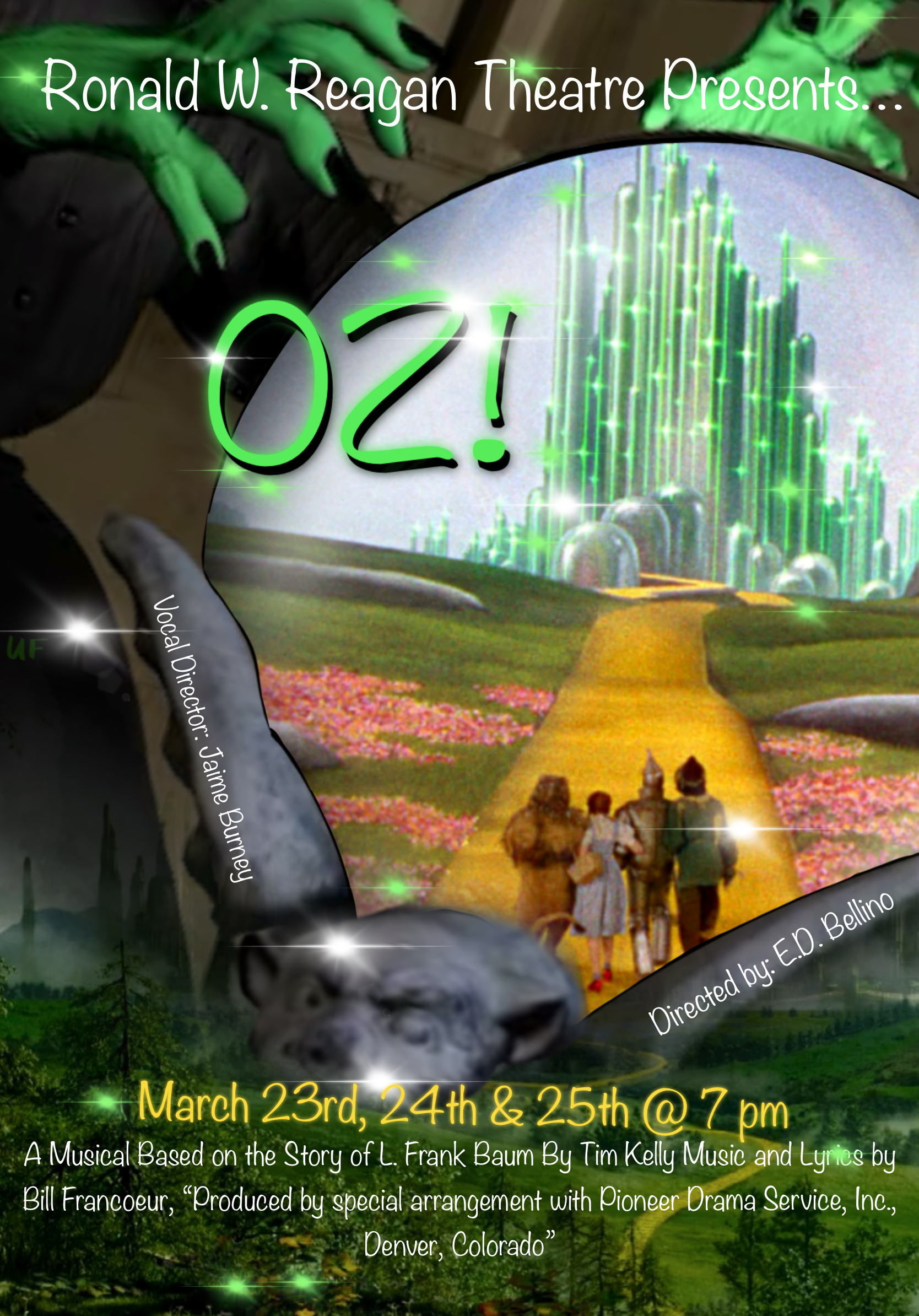 A Musical Based on the Story of L. Frank Baum By Tim Kelly Music and Lyrics by Bill Francoeur, "Produced by special arrangement with Pioneer Drama Service, Inc., Denver, Colorado"
Ronald W. Reagan Middle School students present their production of 
OZ!.
 on March 23rd, 24
th
 & 25
th
 @ 7pm.
Synopsis: 
This timeless "Wizard of

 

Oz

" tale has been adapted into a dazzling musical.  A cyclone carries Dorothy and Toto to the magical Land of

 

Oz

 

where Baum's lovable characters, rubber-legged Scarecrow, Cowardly Lion and Tin Woodsman, join Dorothy on a journey to meet the great

 

Oz

.  While on their trek, they battle the Wicked Witch of the West, who is determined to get revenge for the death of her sister. 
Dates: 
Thursday, March 23rd
 @ 7pm
Friday, March 24th @ 7pm
Saturday, March 25th @ 7pm
Tickets can be purchased through Student Quick Pay.